Skip to Content
Recreational and Competitive Youth Swim Programs
Swim Team
Our year-round swim programs offer an organized, age-specific program for children ages 6 and up, from the novice swimmer to the most competitive and skilled swimmer. Spare Time Aquatics Sharks (STAS) and the Brentwood SeaWolves are two of Northern California's most highly-acclaimed year-round swim programs. Founded in 2002 and 2007 respectively, STAS and the SeaWolves offer pre-senior and senior programs with multiple levels of workouts up to, and including, the national, collegiate, and international-level swimmer. Part of USA swimming, each swimmer learns the value of sportsmanship and teamwork while growing in their understanding and appreciation of swimming and the opportunity to achieve their goals. Swimming at Spare Time Sports Clubs, provides physical, emotional, and intellectual skills that last a lifetime.
Great Exercise For All Ages
Swimming is one of the safest and best forms of exercise, whatever your age. It is a great exercise for low-impact cardiovascular workouts and to positively impact muscle tone and endurance. Whether you swim to improve your fitness level or just for recreation, it is good for your physical and mental health. Our clubs offer recreational and lap swimming, active youth and adult swim programs, pools heated for year-round enjoyment and relaxing therapeutic spas, and poolside patio furniture.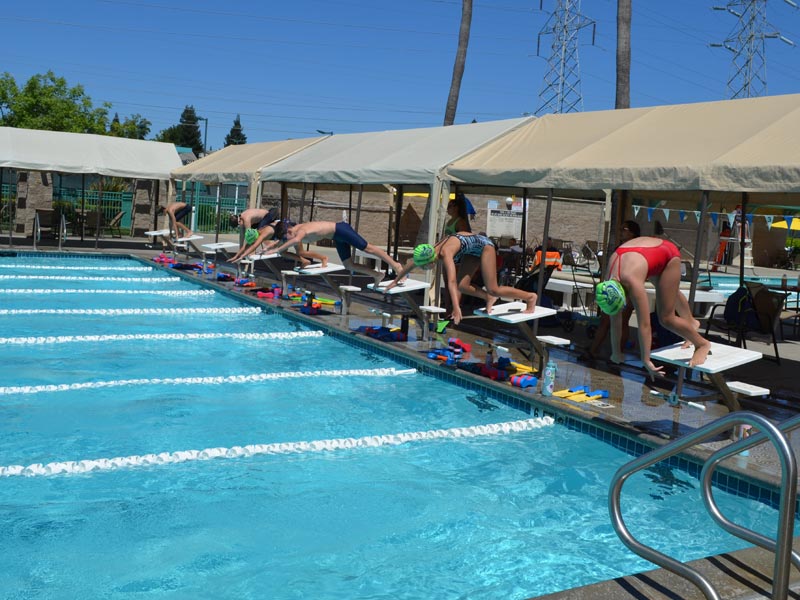 Recreational Swim Program (Spring/Summer)
Our recreational swim team program is a spring/summer recreational team for children from 4 to 18 years old. Our team is family-oriented and dedicated to providing a rewarding and competitive program. In addition to learning sportsmanship and making lasting friendships, swimming is a life-long sport that builds physical fitness, confidence, and self-esteem. The team season runs April-July and includes opportunities to swim in all team swim meets, including a championship meet at season's end. Spring and fall swim clinics, designed to maximize the young swimmer's skill level, are also available.
Swim Team Websites
Our Swim Team programs operate independent websites to provide swimmers and parents with information about the program, schedules, and registration information. To view more information about a team, click on the links below.
Swim Lessons
Help your child become water safe and confident with our group and private swim lessons. Our programs are designed to help children learn the correct technique to help them become lifelong swimmers. We offer swim lessons from babies to adults in the spring and summer.
Elevate Your Fitness Journey Today