Skip to Content
A Game For All Ages And Skills
Pickleball is one of the fastest growing sports in the country and Spare Time Sports Clubs is committed to growing the game at our clubs.
Pickleball is a cross between tennis and table tennis. It is played on a court that is 44 feet long and 20 feet wide. The rules are simple (similar to tennis) and easy to learn. The game provides fast-action, long rallies and a smaller court to cover. Pickleball is fun for all ages and all levels of play. Our Pickleball Director and the Coordinators at each club organize drop-in sessions and help new players learn the game. Come and join the fun! All levels are welcome.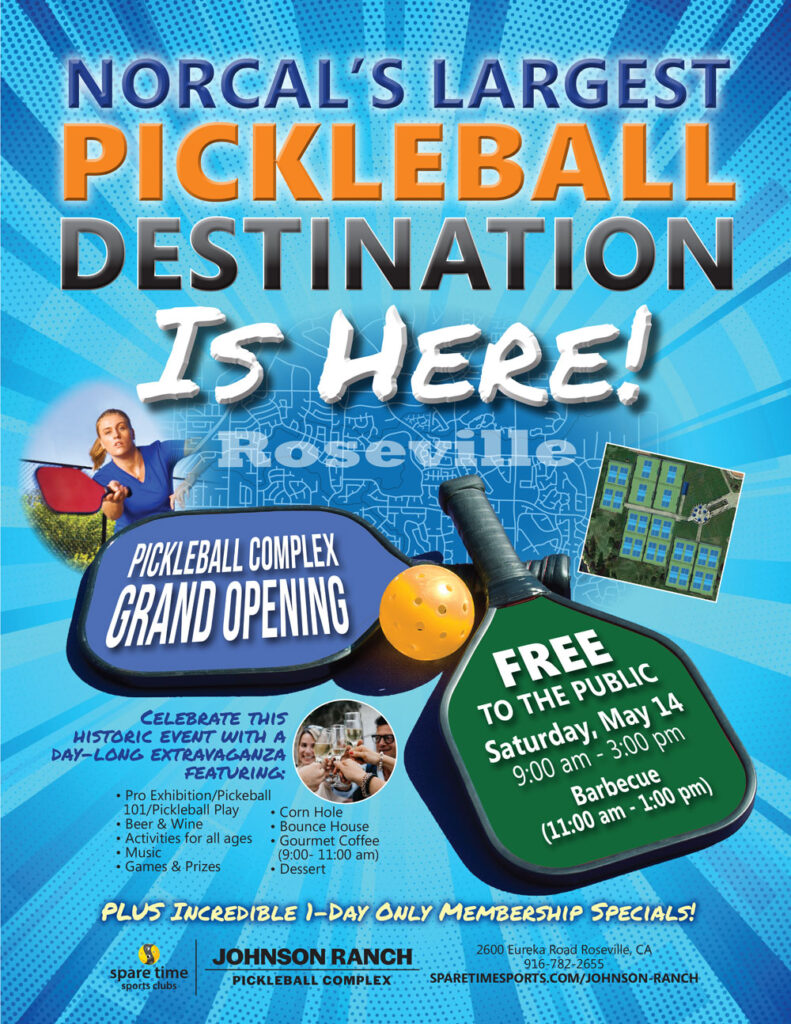 Leagues and Tournaments
As we expand our pickleball facilities, inter-club adult leagues and tournaments, plus ladder leagues will be regularly offered at the clubs. Junior pickleball programming is also planned. Regional and national tournaments will be scheduled for our members' enjoyment in cooperation with the U.S. Pickleball Association and the Association of Pickleball Professionals.
Open Play and Social Events
If you're looking for less competitive play and just want time on the court with friends or family, then opportunities for open play abound. Reserve a court or drop-in when courts are available. Plus, with regularly scheduled social events, you'll have opportunities to make new friends, reconnect with old friends, and enjoy the social aspect of the game. You'll find our pickleball program to be great fun, good exercise and pleasantly social.
Instruction for Children and Adults
Our talented and experienced pickleball instructors are available to teach children and adults how the game is played and the basic skills required to become a pickleball player. Our staff also coaches current pickleball players on how to improve their game and reach a higher level of success.
Celebrate the Game with Us
As we help grow the sport of pickleball, we will host a variety of special events, including the grand openings of new facilities, local and national tournaments, special programs, social events, and more. You can find the latest announcements on upcoming events right here. We hope you will join us in celebrating the game.
Grand Opening of the Johnson Ranch Pickleball Complex – May 14.
Elevate Your Fitness Journey Today
Programs and activities vary by location. Please contact the club nearest you for details.