Skip to Content
Keeping Businesses Healthy
Since the U.S. Surgeon General issued the historic report, Physical Activity and Health, much has been done to increase public awareness of the essential role that regular exercise plays in reducing health risks, increasing longevity, and improving overall quality of life. Yet health care costs rise. Much of these costs are attributed to illnesses that are preventable. Spare Time Sports Clubs remains committed to being a positive force in improving the health and well-being of employees throughout the region.
By partnering with Spare Time Sports Clubs, businesses are not only providing a benefit to their employees, but to their bottom line as well – studies show that a healthy workforce reduces healthcare costs and increases productivity.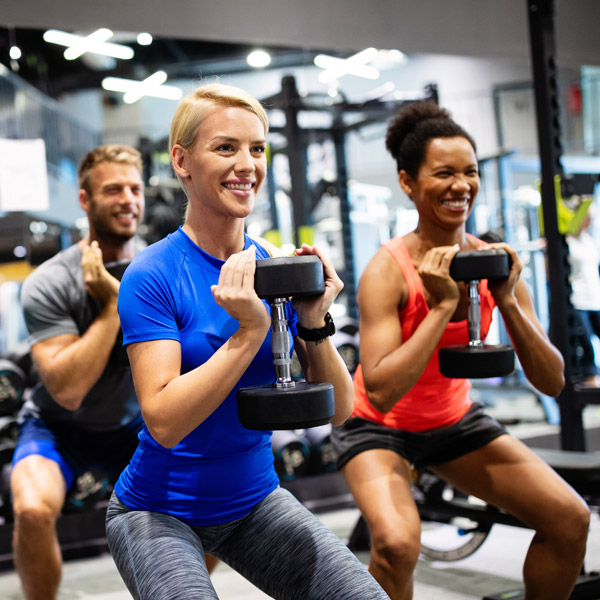 FitBiz
FitBiz is our highly successful membership program that offers an exclusive opportunity to employees to join a Spare Time Sports Club with special introductory pricing. It's a great benefit to employees, plus employers welcome the advantages a discounted club membership brings to their employees. This unique and enduring partnership between local employers and Spare Time Sports Clubs began nearly 50 years ago and has led to over 300 businesses participating in the FitBiz program.
Select Business Memberships
Select Business is our exclusive business membership option that provides employees with significant ongoing monthly discounts. These memberships are reserved for businesses that enthusiastically support active and healthy lifestyles for their employees. A Select Business partnership with Spare Time Sports Clubs opens up many healthy sports, fitness and wellness opportunities for employees throughout the Sacramento and East Contra Cost regions.
Interested For Your Organization?
Are you looking to add a great benefit for your employees? Find out more about our FitBiz and Select Business Membership options for your company. We partner with local companies to encourage employee participation in healthy activities. Employees receive a reduced initiation fee, plus discounted monthly dues, and a one-week trial membership to preview the clubs of their choice. At no cost to employers, businesses receive the measurable benefits of a workforce that is healthy and fit; one that is more alert and productive and uses fewer sick days.
For more information about how you can partner with Spare Time Sports Clubs, complete the form below.
Elevate Your Fitness Journey Today