Skip to Content
Low Impact – All the Benefits!
Water fitness is one of the safest and best forms of exercise, whatever your age. It is a great form of exercise for low-impact cardiovascular workouts and to positively impact muscle tone and endurance. Whether you swim to improve your fitness level or just for recreation, it is good for your physical and mental health. Our wonderful pools are for more than just play. In addition to dedicated lanes for lap swimming, we have a number of water fitness programs for adults, including Masters Swim, Water Fitness Classes, and Adult Swimming Lessons. Swimming provides a great low-impact exercise and fitness option for anyone!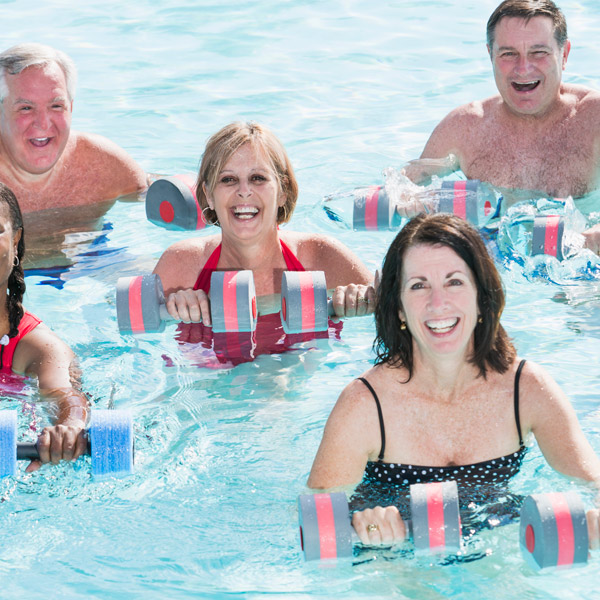 Water Fitness Classes
Water fitness classes are an excellent way to get low-impact cardiovascular workouts in a fun setting with other members. Classes are offered year-round in our heated pool. Check the Pool Schedule for class days and times.
Adult Swim Lessons
Learning to swim is not just for children. Many adults would like to learn to swim as well. We offer private swim lessons throughout the year to help adults learn to swim or further develop their swim strokes.
Masters Swimming
Masters Swimming is an organized swim group that practices under the guidance of a qualified coach and is open to adult swimmers of all ages and abilities. Whether your goal is to improve your overall fitness, improve your stroke technique or train for a swimming competition, the instruction and motivation of a Masters Swim coach can help you!
Elevate Your Fitness Journey Today