Skip to Content
Find What You Need
Keep your skin, hair and body looking great with our signature line of products. Find specialty items for yourself or as a perfect gift.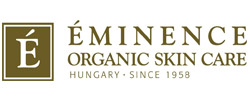 As pioneers of the organic skincare movement since 158, Eminence Organic Skin Care melds herbal craftsmanship, skin rejuvenation techniques unique to Hungary, and hand-picked ingredients to craft natural, organic, and Biodynamic skincare that is good for the earth and good for the skin. Eminence is an award-winning organic skincare line with results. Whether you are looking to erase age spots and hyperpigmentation, reduce skin redness, clear away hormonal or cystic acne or diminish the visible signs of aging, discover a targeted skincare routine that will make your skin glow with renewed youth and vitality.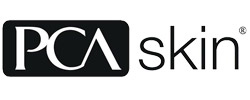 PCA SKIN has been and continues to be a trusted innovator in the development of highly effective professional treatments and daily care products. Our vision is to improve people's lives by providing results-oriented skincare solutions that are backed by science for the health of your unique skin. PCA SKIN treatments and products are available through licensed skin health professionals that have been trained and certified by PCA SKIN in their use.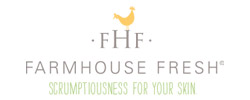 At FarmHouse Fresh, you'll find products crafted around delicious food and drinks, with a touch of country humor, using up to 99.6% natural and naturally derived ingredients, and chock full of fruits, vegetables, milks, and more from U.S. farms. We are proudly made in the U.S.A. We put just as much love and care into our products as we do in cultivating what goes into them. Everything we make is Paraben & Sulfate free and our fragrances are all phthalate-free, regardless of whether they are all-natural, synthetic blends, or essential oils. Many of our products are also Vegan and Gluten-Free.
OPI
Beautify your nails with the industry's top nail color products. OPI is the standard for vibrant and long-lasting color and nail care.
South Seas Tanning
This premier line is paraben-free containing a quality blend of essential oils and natural healing ingredients have been created to give your skin the best that Mother Nature can provide. Treat your skin to a vacation with South Seas. Think...SMART, SAFE, SEXY.
Elevate Your Fitness Journey Today