Skip to Content
Update on Club Activities/Covid-19 Pandemic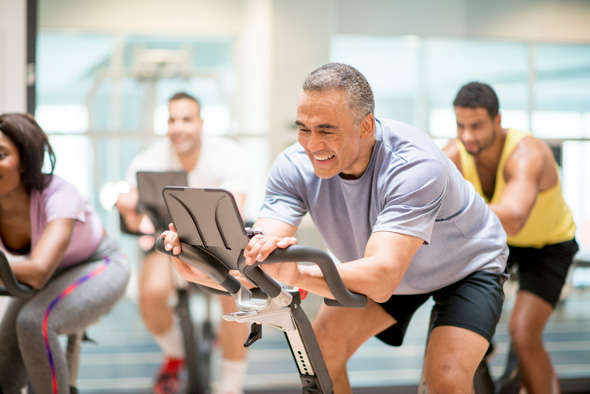 With the significant reduction in COVID cases and the resulting easing of public health orders, most Club programs and activities have resumed or will be resuming by June 15. We continue to expand the available programs and services and remove operating restrictions as permitted by changes in the public health order and we consider it safe to do so.
In order to maintain proper distancing and safety for all members and employees, there will continue to be limitations on the number of members working out, participating in classes, and using the hot tub, sauna, and steam room at any one time. The services we are offering are outlined below.
Strength Workouts
Cardio Fitness Workouts
Personal Training
Masters Swimming
Lap Swimming
Recreational Swimming – adult supervision required for all children under age 14 when no lifeguard is on duty
Hot tubs/Jacuzzi spas
Water Fitness Classes
Group Exercise Classes
Cycle Classes
Pilates Training
Adult and Junior Tennis – recreational play, drop-in sessions, and tennis lessons; USTA adult leagues
Junior Tennis Camps – 6 weekly camps from June 7 – July 23
Pickleball – recreational play, drop-in sessions, and league play
Basketball – individual shooting only; recreational play coming soon
Play Center – babysitting for children ages 6 weeks to 6 years
Kids' Club – ages 7 and older
Youth fitness and conditioning activities
Brentwood SeaWolves USA Swim Team
Aquaknights Swim Team
Learn-to-swim Lessons
Summer Day Camps – weekly summer day camps for children ages 6 – 13 from June 7 – July 16
Locker rooms – restrooms, showers, towels
Steam/Sauna
Spa Services – massage, esthetician, and nail care services
Advance reservations/signups are currently required for all activities at the Club except fitness workouts, recreational swimming, hot tubs/Jacuzzi spas, steam room, and sauna.  Reservations/signups are still required for group exercise classes, cycle classes, lap swimming, pickleball, tennis, Play Center, and Kids' Club.  There is a 3-day reservation policy (i.e., members can make reservations for today plus the following two days).  You can make reservations online through the club's mobile app or website or by calling the Club during regular operating hours.  
The Spare Time at Home on-demand virtual workouts and live-streaming classes continue to be available to you through the club's mobile app. Effective June 1, the on-demand virtual workouts are only accessible through the mobile app and not through the website.
Guest Privileges
Effective June 1, normal guest privileges resumed.  Regular guest fees are $15.00 for adults and $10.00 for children.  We encourage you to invite your family, friends, and co-workers to join you for programs and activities at the Club.
As a reminder, the Club offers a Member Rewards Program where you receive $20.00 off your monthly dues for 3 months when you refer a new member to the Club. When you refer someone, just have them mention that you referred them to the Club when they join, and you will receive the Member Rewards credit.
Current Club Hours
Monday – Thursday 5:00 am – 10:00 pm
Friday 5:00 am – 9:00 pm
Saturday 7:00 am – 9:00 pm
Sunday 7:00 am – 6:00 pm
Safety Measures
The safety of our members and employees is our top priority. Since Spare Time Sports Clubs' facilities began to reopen in Spring 2020, we have had over 800,000 member visits with zero reported transmission of COVID at any of our clubs. We will continue to employ appropriate safety measures and enhanced cleaning and sanitation practices, including among other things, wearing masks when required, maintaining proper distancing, use of protective equipment, and providing hand sanitizer and disinfectant wipes throughout the Club.
The pandemic has severely limited physical activity and social interaction this past year. We are excited that the improvement in conditions and easing of public health restrictions have enabled us to resume more normal daily activities. Regular exercise is an essential component of an active and healthy lifestyle, and we look forward to seeing you back at the Club soon!